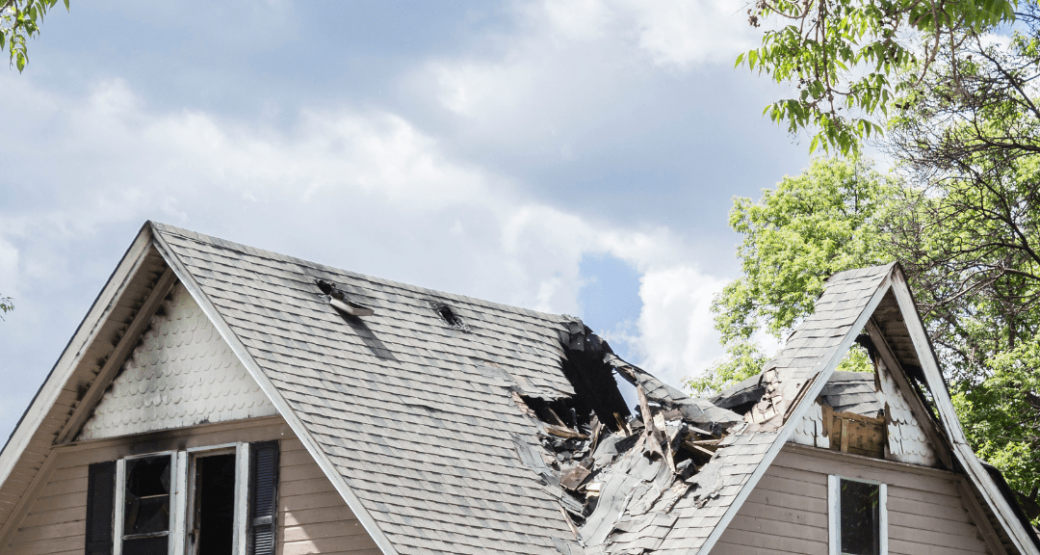 Condominium & Homeowner's Association
Insurance Coverage Disputes
Personal Injury/Wrongful Death
There are many perks to living in the Sunshine State. Palm trees and blue skies make a gorgeous backdrop, but there are extreme storms that cause damage to the roof of your home. You'll want to file roof damage claims with your insurance company to help with the financial aspect of repairing or replacing the destruction, but that often creates more stress and frustration. Waiting for the insurance company to decide your fate can take a long time, forcing you to wait to complete any repairs or finance the project.
Instead of waiting on your insurance company, you can utilize a highly skilled insurance attorney in Coral Gables, FL, to help you through the process. We'll guide you through this challenging time and ensure your claim gets adequately addressed.

Making a Roof Leak Insurance Claim
The first type of roof damage that often comes to mind is tropical storm damage. That's just one inclement weather that can damage or destroy your roof. Damage can occur due to hail, hurricane, fire, and other causes. Sometimes water leaks are so small that they go unnoticed for extended periods because there are no immediately visible signs of damage yet. You never know there is a problem until there is significant damage.
After a severe storm with high winds or hail, it's advisable to have your roof inspected by a dependable contractor, roofer, or expert. Completing your own assessment is challenging because you may not understand what an insurance adjuster is looking for on the roof. If you don't thoroughly document the extent of the wind damage, your insurance company may try to deny or undervalue the claim if you ultimately end up deciding to present one.
If it's time for you to file a roof damage claim dispute, contact the team at Moises|Gross. We'll provide you with a free case evaluation and offer our services to you risk-free. Our friendly Coral Gables roof damage insurance claim lawyer works on a contingency basis, meaning we don't get paid unless you do. Regardless of the type of roof damage you've experienced, Moises|Gross has your back.
Why You Need Moises|Gross To Fight Your Roofing Property Claim Denial
Every year, Florida homeowners file roof damage claims. Unfortunately, your insurance company may hesitate to pay your claim. If they offer a settlement, it may be significantly lower than the cost of the actual damage, violating your contract with them. They do this by saying the repairs you need are cosmetic, and you won't require a complete roof replacement or by otherwise challenging what causes the damage.
This behavior frustrates homeowners because you pay your monthly premium, believing you'll have access to your benefits when you need to rely on them most. Instead, you are denied a fair settlement and struggle to find the money to repair your roof.
That's why you need a Coral Gables, FL, roof leaks claim attorney like Moises|Gross. We are a highly respected law firm throughout Miami that practices in the field of insurance claim dispute litigation and will help you through your insurance claim process.
Our experienced legal team will help you through the legal process after an insurance company has made unfair decisions concerning your presented claim. With over 75 years of experience, you can trust that our team will do the job right. You'll receive the compensation you deserve and restore your life to pre-devastation conditions.
Why Choose Moises|Gross
We're down-to-Earth attorneys that will always take the time to communicate with you, not at you. You have the right to understand what your policy says and what's happening with your case. Our entire team, from paralegals to the managing partners, is at your disposal, so you can call anytime with your questions. Trust that any of your messages will be promptly returned.
We value our clients and will do whatever is necessary to ensure we win the fight against your insurance company. Our success is apparent in that we've had zero complaints filed against us with The Florida Bar and the number of cases we've won. Our dedicated team has successfully recovered over $100 million owed to our clients, handled over 7,000 unique cases, and helped successfully challenge over 4,000 wrongfully denied property damage claims.
Get Started With a Free Case Evaluation
If you're ready to get a resolution to your claim, contact the best roof damage law firm in Coral Gables, Moises|Gross. Our legal team will provide you with as much information as possible during our partnership. We're here to help you navigate through the minefield that insurance companies create and get you the benefits you deserve.