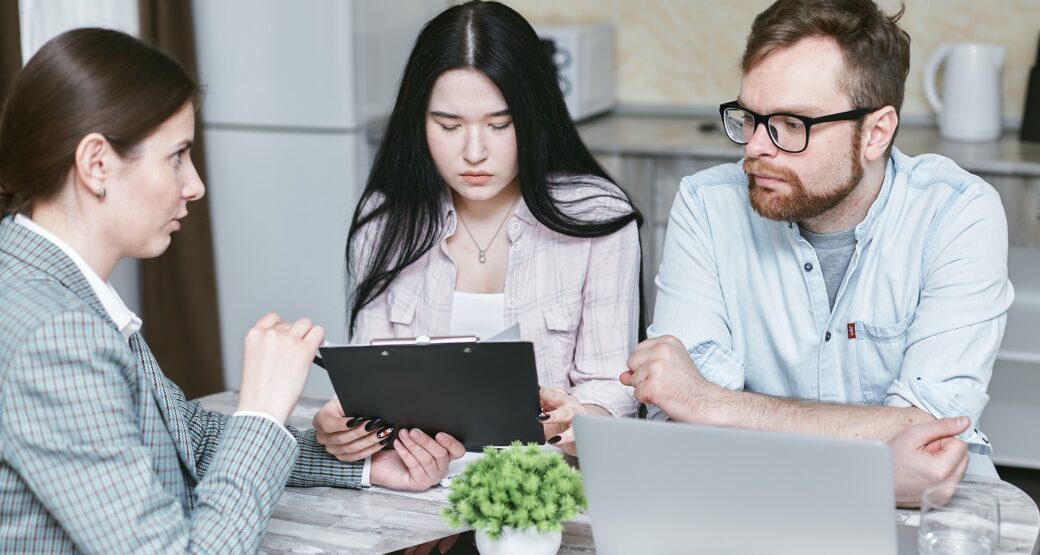 Condominium & Homeowner's Association
Insurance Coverage Disputes
Personal Injury/Wrongful Death
Have you or someone you know recently received a denied or disputed claim for property damage at your home or business? It's frustrating when you submit a claim, expecting your insurance company to respond and honor your benefits quickly. Unfortunately, this isn't always the case. Instead, a homeowners insurance dispute occurs because the insurance company either denies your benefits without a valid explanation or undervalues your damages and only pays a portion of what it would take to restore your property.
Insurance companies are for-profit businesses that look to keep as much of your insurance premium as possible to turn a profit. They do this by delaying and underpaying your compensation or failing to pay the claim. There is a solution for you, though. Call a Coral Gables property damage insurance lawyer at Moises|Gross.
We have a property insurance lawyer experienced in working with clients who have been offered an unfair settlement or had their claim delayed or denied by their insurance company. We have successfully recovered over 100 million dollars for clients entitled to compensation covered by their policies. We're prepared to help you too.
Why Your Claim is Denied
Insurance companies try many tactics to make up for their losses. This includes delaying the investigation and resolution of claims, offering low compensation, or wrongfully denying claims. They can even determine that your property damage doesn't fit within the coverage of your insurance policy or consider it excluded damage.
You pay your insurance premium, and your insurance company should uphold its end of the contract with you. However, insurers often attempt to profit off your misfortune by denying or underpaying your claim. You continue keeping your end of the contract by paying your premium yet face the devastating financial effects as your commercial or residential property waits for repairs while you continue to occupy or otherwise use it.
Moises|Gross Helps You File a Dispute
Talk to an insurance attorney in Coral Gables, FL, to discuss the facts about your case. This conversation is risk-free as there is no upfront cost to you. If we decide to pursue your case, there is no cost to you unless we resolve your property case. When you meet with us, we will examine your insurance policy for free, determine your coverage, and how much compensation you may be entitled to according to the terms of your insurance policy.
Most insurance policies are lengthy documents full of legal jargon that can be difficult to understand. We will explain your policy to you so you understand any exclusions, limitations, and/or endorsements that may apply. Our team understands how to dissect your policy and fight back against your insurance company.
We will take over any communication with your house insurance carrier to relieve you from some of the stress. Furthermore, we know how to negotiate your settlement and will get you the results you deserve.
We have handled over 7,000 cases, taken on major insurance companies, and recovered millions of dollars for our clients. We work hard to get what's owed to you and do so respectfully and professionally.
We can help you through the litigation with your insurance carrier if an agreement cannot be reached. Your property damage claim attorney will uncover the facts to support your case and create an effective case strategy for you. We are here to be your advocate and voice, fighting for you to get the resolution you deserve to cover your property damage.
Your Top Homeowners Insurance Lawyer
If your insurer has mishandled your claim, resulting in an unsatisfactory claim or outright refusal to honor your damages, reach out to a home insurance lawyer in Coral Gables, FL, at Moises|Gross. With more than 75 years of combined experience, our team is well-versed in residential and commercial property insurance claims.
Our team believes in open communication, so you can expect us to be there for you. If you call our office, you will have your questions answered directly by the team handling your case. Should you have any issues whatsoever, you will also have the contact information of the owners of the injury law firm. You can expect any left messages to be returned promptly to ensure you are always up to date with your case.
Get Your Property Damage Insurance Claim Dispute Resolved
When working with Moises|Gross, you'll never be just a case or file number in our office. Every client matters as much as the outcome of your case. We equip the firm with current technology, software, and adequate staffing so you receive white-glove service from the start of your case until it's resolved. Get your free case evaluation today by contacting a Moises|Gross Coral Gables home insurance attorney today!