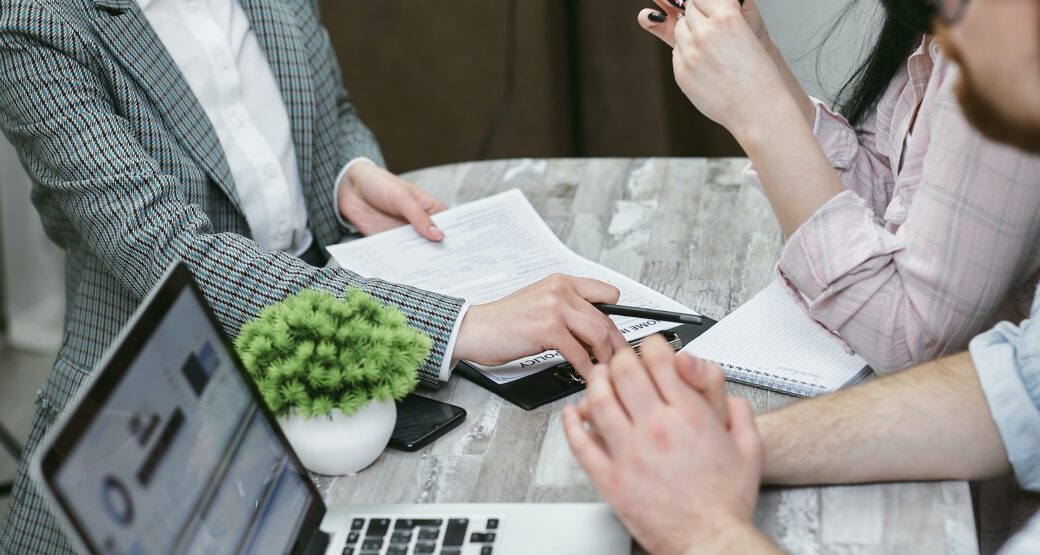 Condominium & Homeowner's Association
Insurance Coverage Disputes
Personal Injury/Wrongful Death
Insurance companies are for-profit businesses looking for ways to keep as much of your money as possible. They do this by searching for reasons to deny your claim instead of paying it out. The rejection of even legally valid claims often leaves you in a position to decide your next steps, which might include filing a lawsuit.
Have You Had an Insurance Claim Denied?
You use your hard-earned money to pay your monthly premium, expecting that damage, injuries, or losses will be covered. However, some families have to deal with the aftermath of disasters without receiving the correct assistance. As a result, the insurance company does the following:
Ignores and/or delays the claim

Denies the claim

Refuses to provide coverage

Makes an insufficient settlement offer
If you're dealing with any of these issues, contact Moises|Gross to partner with honest, caring, knowledgeable insurance lawyer in Coral Gables, FL. Our claim and case evaluation are always free! You don't have to worry about the cost because we assume the risk until the claim gets resolved or the case is won.
A Coral Gables, FL,  insurance dispute lawyer from Moises|Gross will actively pursue your legal rights to ensure you receive your due compensation. Fortunately, insurance companies must follow a set of statutes and regulations. Our experts can help with insurance dispute, ensuring they are not violating the law to make your claim work for them instead of you.
We are here to help
Filing insurance coverage disputes against your insurance company requires a lawyer with years of experience and success with similar circumstances. At Moises|Gross, our denied insurance claim attorneys in Coral Gables, FL, has handled thousands of cases dealing with many insurance companies. We know that even the smallest issues can become complicated, but we know insurance law and are skilled at finding the details that will successfully overturn your claim's coverage determination.
If you received a denied or delayed insurance claim and think the underlying reasons are unjustified, our team can help you get the appropriate compensation for your damages or injury. We have experienced attorneys that study your case, gather the evidence, and guide you through the process. Together, our insurance dispute law firm has over 75 years of litigation experience, resulting in the following:
Recovered over 100+ million dollars withheld from our clients

Successfully handled over 7,000 individual cases, creating thousands of satisfied clients

Resolved over 4,000 wrongfully denied claims, finding coverage for our clients
You can rest assured that we won't stop until we recover your rightful compensation.
Leading
Coral Gables Insurance Claim Attorney
Getting back on your feet after a catastrophic event or loss is challenging. That's why our consultations are always free. We'll review the details of our denied claim to determine whether the insurance company wrongfully denied it. Count on our attorneys to find the necessary evidence to prove your case and fight for what's yours.
We have experience dealing with the following types of claims:
Bad faith insurance claims

Boat insurance claims

Natural disaster insurance claims,

Life insurance claims
We keep in constant contact with you until the claim is resolved. You can call our office knowing that you can talk to your lawyer, not only a paralegal, about the details of your case. We always provide white-gloved service for clients, and it shows. We've never had a complaint filed against us with The Florida Bar.
Get a Full Team of The
Best Insurance Litigation Lawyers
If you're struggling with getting your insurance company to cover your claim, reach out to Moises|Gross. You shouldn't have to settle for a settlement that inadequately compensates you for the damages or loss you're dealing with. Every decision we make is based on our goal – getting you back on your feet.
You don't have to go through this insurance claim dispute alone. Let an insurance claim attorney in Coral Gables at Moises|Gross help you get compensated for your loss and begin finding your way back to normal again.